TOT-SOL
PHOTOVOLTAIC SOLAR ENERGY
BARTOLOMÉ MARQUES PLANAS
About Us?
We are a family business and we are passionate about solar energy. Our name "Tot sol" is Majorcan and means on one hand "all alone" and on the other "all sun"!
In 2016 we made our first SELF-CONSUMPTION installation.
How it all started?
In 2008 we moved to live on a rustic farm where the connection to the electricity network would have been very expensive. It seemed outrageous what they were asking us to pay just for connecting us … then having to pay the electricity bill every month, as well as price increases every year!!!
We are people who care a lot about the environment, so it seemed like the perfect alternative. Besides protecting the environment, having a solar power system means being autonomous and not dependent on anyone.
We have a lot of sun in Mallorca, let's use it!
So, we decided to install a photovoltaic and thermal solar energy system. At that time, solar energy was just a hobby for Tolo. He worked as a site manager in the construction sector but devoted his free time to solar energy. He saw a future in this hobby that corresponded with our philosophy of life, so he decided to study and deepen his knowledge. He obtained the title of "Installation and maintenance technician for photovoltaic solar energy" and began to work for himself.
We have been setting up SOLAR SOLUTIONS in Mallorca since 2014.
Being perfectionists, we always work very cleanly, looking for the best solution for the customer, being aware of the latest technologies and inventions existing on the market, in addition to being responsible and punctual.
With our knowledge of Spanish, German and English, we can attend to an international audience, where Karen, Tolo's wife, is great support, both in customer contact and in the administrative part of the company.
So here we are…working on what we are really passionate about.
Greetings
---

We offer our clients an EMERGENCY service. 24 hours a day, 365 days a year.
---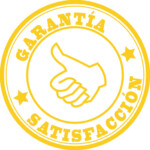 Today we can say that 100% of our clients are satisfied with our work and services.
---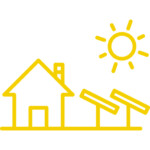 We have carried out nearly 300 installations throughout Mallorca.
---
Here are some figures
We love our work and are very proud to have 100% of our customers satisfied. What we do, we do well!
80+
SELF-CONSUMPTION INSTALLATIONS
300+
ISOLATED INSTALLATIONS
20+
SOLAR PUMP INSTALLATIONS FOR POOLS/WELLS
Let us help preserve our planet!
Solar energy is clean, ecological and sustainable. It does not pollute or produce greenhouse gases. It also helps to conserve energy resources for future generations.
If we could use all the sun's energy, society would not have to rely on fossil fuels that are in the hands of a few.